Welcome.
I'm Peter Dorsey, Real Estate Broker for Coldwell Banker. I specialize in real estate on Boston's North Shore. The North Shore offers a wide variety of real estate opportunities, including antique homes, ocean estates, horse farms and contemporary homes. This site provides you with my present offerings and recent sales, an archive of my past sales, advice on buying and selling your home, an overview of the North Shore, ideas for conservation of this precious resource, and information about me. In addition, I've put together a collection of New England House Styles, from the earliest examples to modern homes, and everything in between. I hope you enjoy this site, and I hope you will find it useful as you hunt for your perfect North Shore Abode.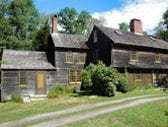 The North Shore of Boston is steeped in the early history of this nation. This area is fortunate to have a wide selection of historical or antique residences which have been preserved from earlier times.
Whether it be First Period houses of the mid 1600's or gracious Federal Period dwellings, or the Victorian era "Gold Coast" summer residences, we have abodes of all ages here on the North Shore.
Peter Dorsey has helped countless families buy and sell Period New England homes. This is one of his distinguishing specialities.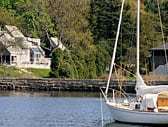 The seacoast of Essex County provides a pallet for some of the most beautiful residences in the country. With georgeous oceanside sunrises, and wonderfully private seascape settings, our ocean estates define some of the finest North Shore abodes.
Mr. Dorsey is one of the few brokers who grew up here, right on our shoreline. His first hand knowledge of the coast makes him a knowledgeable guide to the ocean property you desire.
Many times Peter has represented sellers of ocean or harbor estates. Let his experience work for you.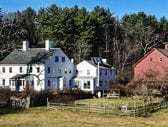 The farms of Boston's North Shore represent some of the most important open space we have. Equestrian activities are an important part of the fabric of life on the North Shore.
The United States Combined Equestrian Team recently had its headquarters in Hamilton, Massachusetts. There are many Olympic level riders who live, train and compete in this area.
Mr. Dorsey has helped many families acquire or sell important farm properties. His commitment to land conservation has kept him in touch with many of these estates.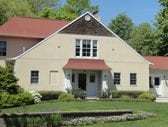 As a way to capture the natural beauty that the North Shore has to offer, there have been many important modern abodes built in the last 50 years.
Come, and see what there is to offer here on the North Shore for modern contemporary houses! If what you want is not here, I can work to find you a special location on which to build something special. I can show you examples of recently built masterpieces, and refer you to the best architects and builders on the North Shore.